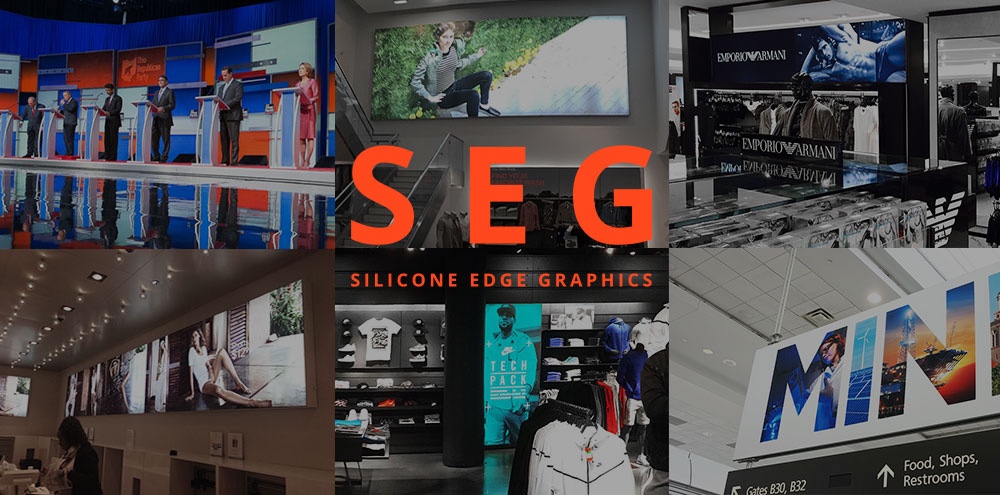 Silicone Edge Graphic Fabric Light Boxes are the perfect option for nearly any environment. For any large format backlit display, fabric is the way to go. Not only do you get a sleek "frameless" appearance, but these light boxes are customized to be single-sided, double-sided, wall mounted, free standing or ceiling suspended. If that wasn't enough customization, these light boxes can be made in virtually any size.  Today you can find these SEG Light Boxes being used anywhere from large luxury retail locations to television backdrops. Below we've highlighted 5 places where you can find these SEG Light Boxes.
The Gap, New York City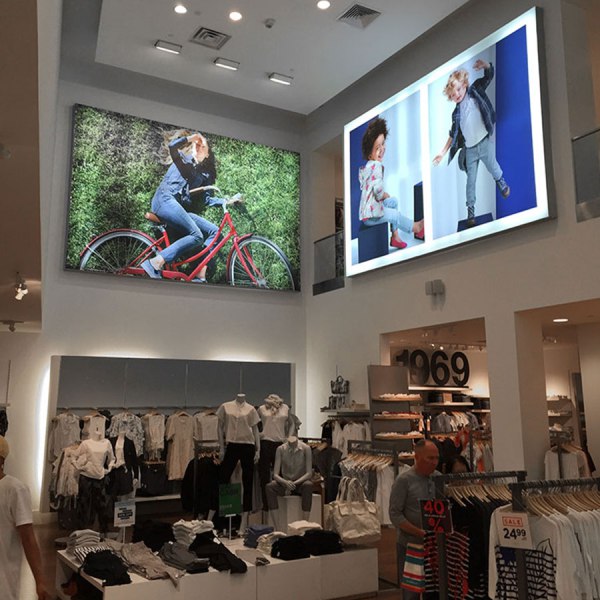 Frameless SEG Light Boxes offer a fantastic way to promote your products in the retail environment. A prime example of this was found at The Gap in New York City. These two light boxes are wall mounted and illuminated using LED lighting. Each of these boxes helps to provide a great ambiance, while promoting the product.
H& M, New York City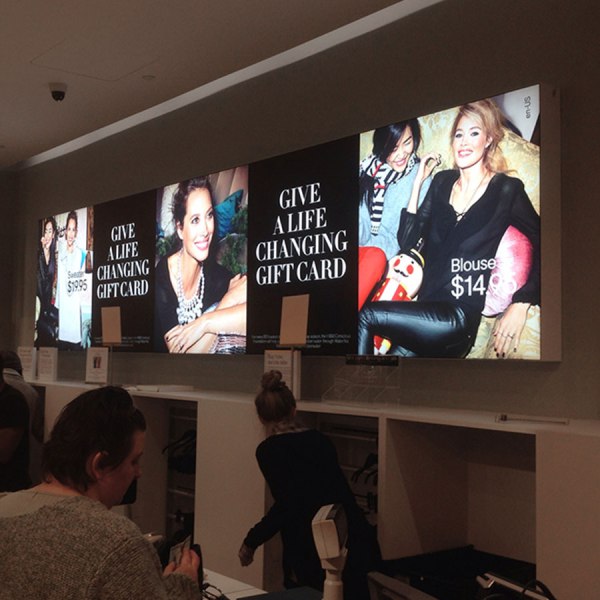 The best part of SEG Fabric Light Boxes, is that each one can be customized to fit its environment. These light boxes at H & M are long landscape boxes that are a perfect fit right above their cash wrap.  It wouldn't look right just placing a standard light box in its place.
NikeTown, Las Vegas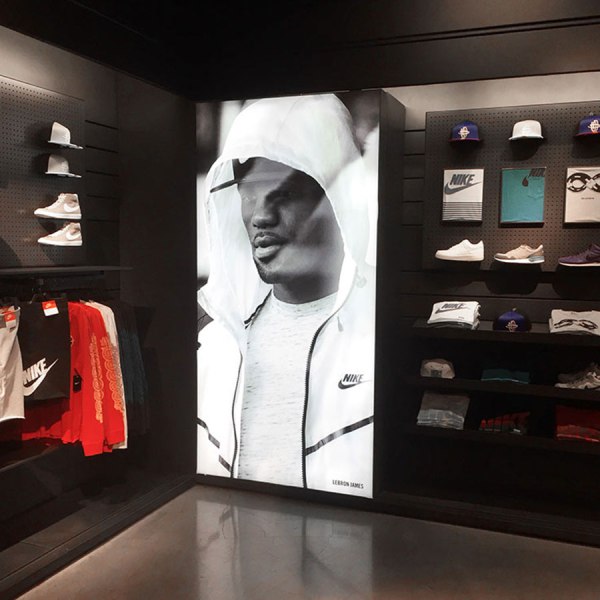 The light box pictured above is a Frameless SEG Fabric Light Box that can be seen in NikeTown in Las Vegas. The printed Backlit Fabric Graphic features LeBron James, one of Nike's sponsored athletes. The graphic is roughly 10 feet in height and 4 feet wide.
Aldo, Chicago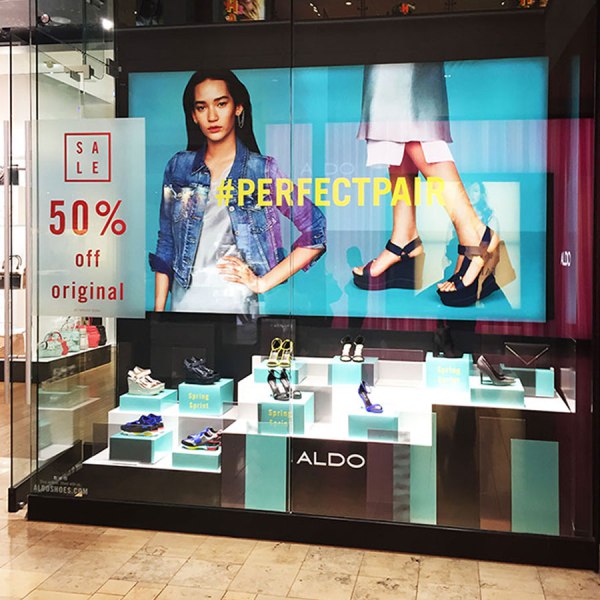 Showcasing brand imagery is the number one purpose of light boxes and Frameless Fabric Light Boxes a great way to do this. The SEG Fabric Light Box found in Aldo provides a luxurious frameless appearance, while illuminating the backlit fabric.
Republican Debate, Washington D.C.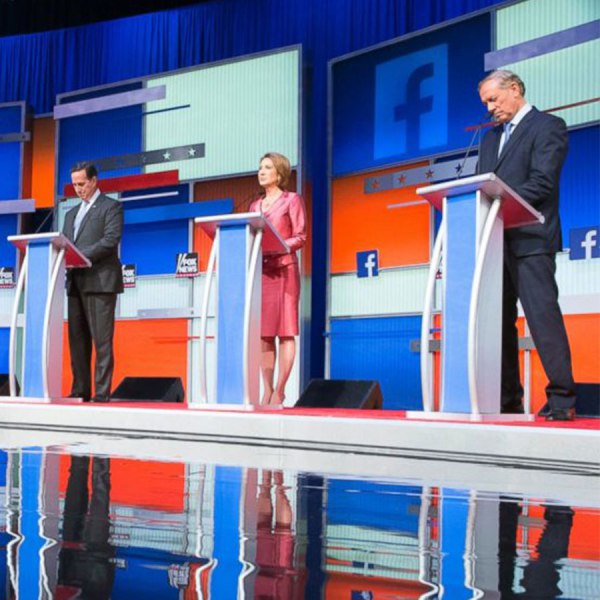 SEG Fabric Light Boxes aren't just for retail locations, they also make great backdrops for live televised events, like the Republican Debate seen on FOX News earlier this month. SEG Fabric Light Boxes provide vibrant colors, while still providing a non-reflective appearance because of its matte property.
Those are just several of the locations we've recently seen SEG Fabric Light Boxes. As we see great examples of SEG Fabric Light Boxes we will make sure to post them, so make sure to come back.