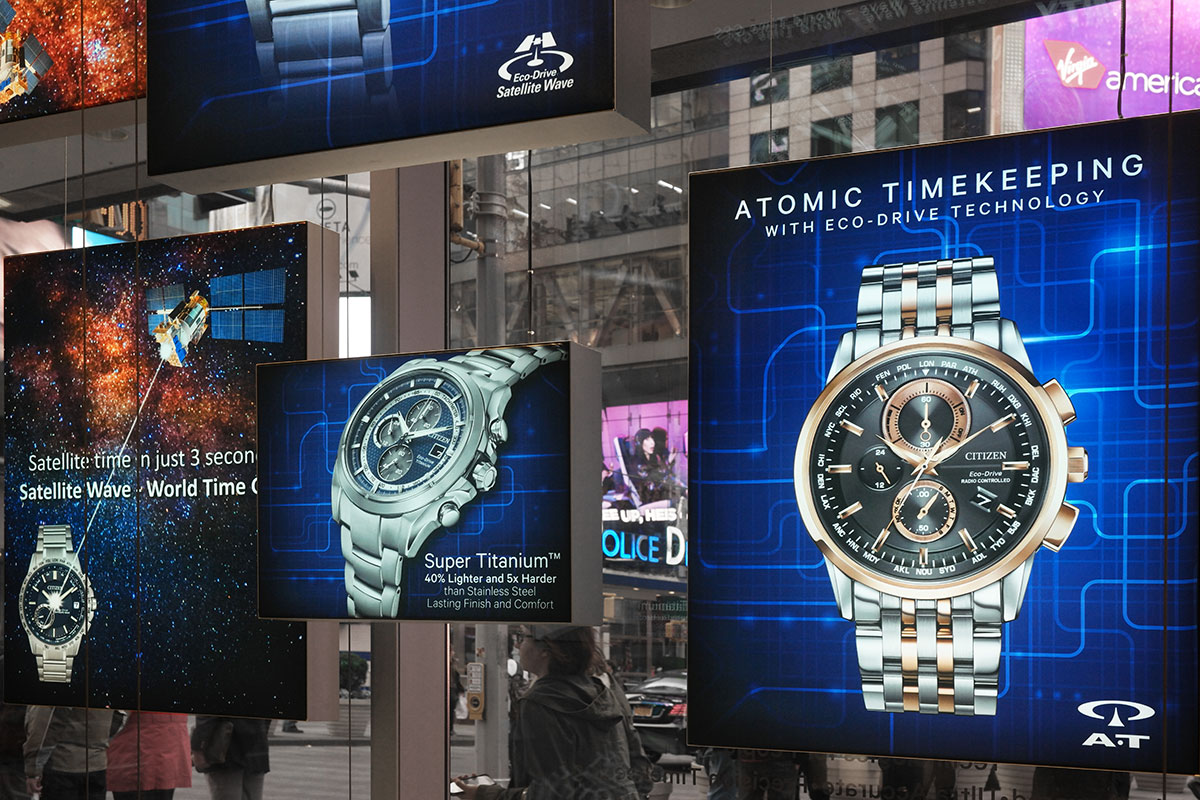 On our recent trip to New York , we came across some truly impressive fabric light boxes in the Citizen Times Square location. The fabric silicone edge graphics displayed in suspended frameless light boxes created a weightless floating appearance. These light boxes were suspended from the ceiling in the storefront windows and throughout the store. To maximize impact the graphics are double sided allowing imagery to be viewed inside the store and from out on the street.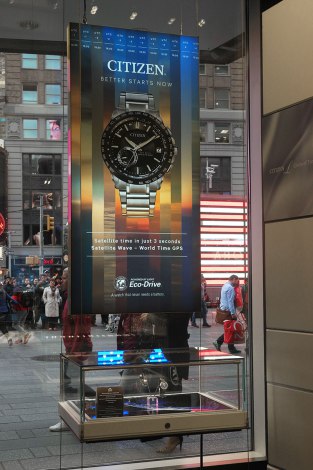 Times Square in New York City is the epicenter of signage imagery. Attentions grabbing illuminated visuals are everywhere. Major brands are using fabric light boxes as their illuminated method of choice to stand out in the retail environment. Backlit fabric light boxes are quickly taking over backlit film as fabric can be produced larger for less.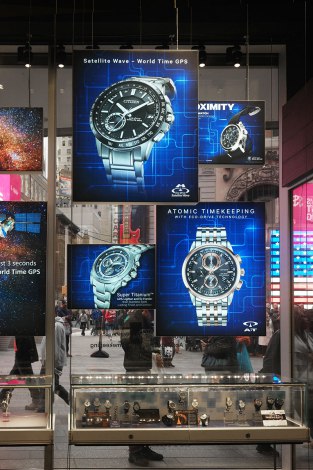 Backlit Fabric is popping up in more and more luxury retail locations. We've seen fabric light boxes being used by such brands as; H&M, Topshop and Tesla. After seeing some of these gorgeous backlit fabrics, it is easy to see why fabric light boxes are taking over.